Care of shower Enclosure Glass
Protect the glass with Invisible Shield per instructions on the bottle. Reapply as suggested except in extreme usage or hard water conditions – then use more frequently. Only use cleaners that specify on their labels safe use for glass.
We recommend using a mild detergent cleaner for regular cleaning. For water spot removal we recommend Glass Strip® which we sell. Steel wool with a super fine grade can also be safely used on uncoated glass. A coarser grade steel wool may visibly scratch the glass. However, do not use any abrasives on Showerguard® glass or any of the reflective glass.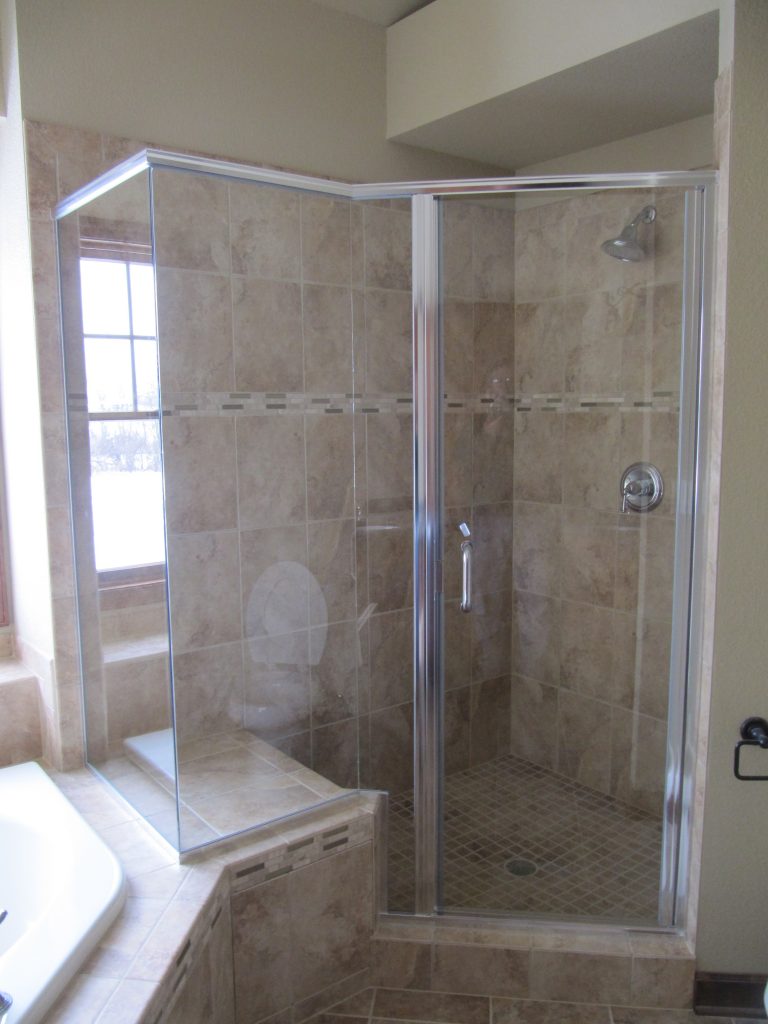 Care of Shower Enclosure Aluminum
Clean at least weekly with a soft damp cloth to remove any buildup. If necessary, a mild detergent or other cleaner may be used but must be rinsed off thoroughly. Never use any abrasive or vinegar-based cleaners, including abrasive powders and pads.
Applied to a clean glass surface, this product will create an invisible protective barrier that repels water and prevents minerals deposits from forming. The protective barrier is minimally affected by detergents and regular cleaning, but it will wear off eventually and will need to be reapplied. When water no longer beads on the surface it is time to reapply the product. This product is perfect for shower enclosures, but it can also be used on porcelain, tile, ceramics, and even plumbing fixtures.
Cleans and polishes glass and mirror. Use this product for a streak-free surface.
This cleaner has a pleasant fragrance and sprays a fine mist that foams on contact. It is non-ammoniated and contains no ozone depleting chemicals.
Serving Southeastern Wisconsin